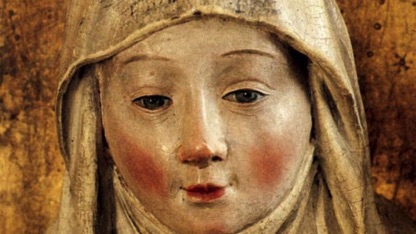 St Bridget of Sweden, patron saint of Europe


In Swedish history St Bridget is without doubt one of the most prominent persons and personalities and also most probably one of the most famous Swedish women internationally. Apart from her famous revelations she was chosen the patron saint of Europe on the 1st of October 1999. With this concert program – "the travels of St Bridget" – Serikon wants to present this extraordinary and controversial woman, her life and work from a cultural viewpoint.
Apart from her religious and political activity she was also a strong cultural personality, to which the musical life in and around the convent in Vadstena can testify.
With Cantus Sororum – the song of the sisters of the St Bridgets convents still in use today – as a point of departure, we follow St Bridget on her pilgrimages to Nidaros in Norway, along El Camino in northern Spain to Santiago de Compostela, back to Sweden and onwards to Rome and finally – via Cyprus – all the way to Jerusalem. On all her travels she encountered music traditions still preserved today, music that she may well have heard. For example, "Örjansvisa" – the song to St George – was sung by pilgrims on their way to Nidaros and the tomb of St Olav.
Similar to this is the music in the red book of Montserrat near Barcelona; this was songs, dances and canons – with clear moorish influences – sung by pilgrims travelling along El Camino towards Santiago de Compostela. By the end of her pilgrimage St Bridget could have heard music from, and perhaps also read from, the famous pilgrim manual called Codex Calixtinus, still preserved in the Santiago de Compostela cathedral today, with some of the earliest examples of three-part polyphony from the 12th century. In this context, however, the most interesting music may be the music from the monastery Santa María la Real de Las Huelgas. It was used by the nuns (who may have numbered 200) and one may wonder if perhaps St Bridget took inspiration from this when she made her first plans for her own convent order – the resemblance between the convents and their use of music in the service is striking.
During her years in Rome, and on her way there, St Bridget must have heard a lot of the central european music and the Alta Capella wind bands that were common at the time. When she finally decided to make the big trip, her final pilgrimage to Jerusalem, she went via Cyprus – a natural stopover for pilgrims from Europe – where the "King of Jerusalem" had his court. St Bridget had one of her famous political revelations on Cyprus, foreseeing the imminent fall of the Roman Empire in Constantinople.
With this program we want to show what a well-travelled and enlightened woman St Bridget was and what a broad spectrum of multicultural traditions she must have encountered and may have been inspired by.